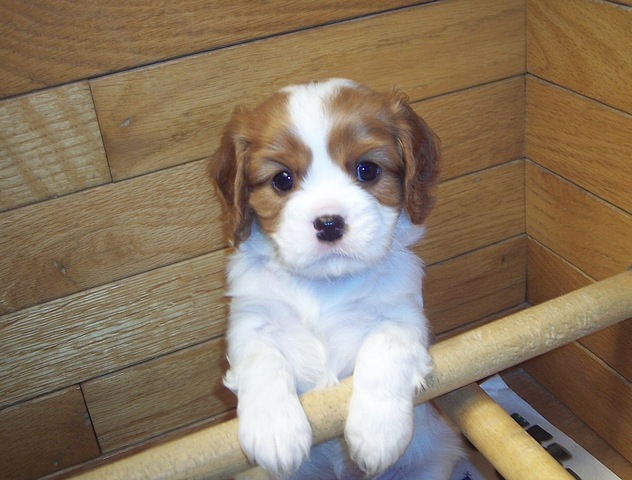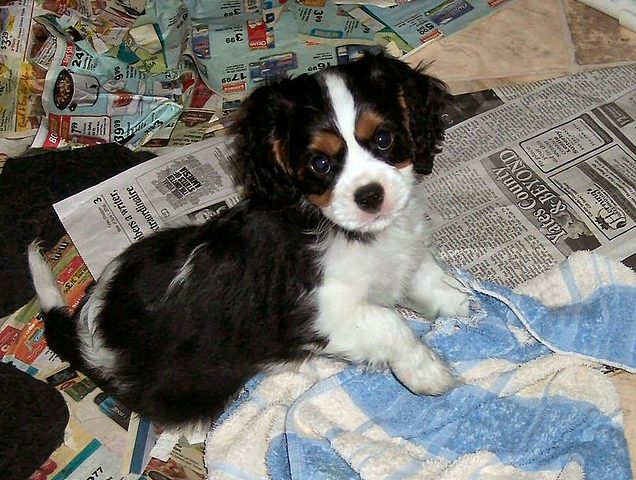 I raise Blenheim (chestnut-brown & white) and Tri-colored (black & white with tan markings) Cavaliers. Puppies can

be viewed at 6 weeks old and can leave for their new homes at around 10 weeks.

Wild Roses puppies grow from strong healthy roots.

For 20 years I have lovingly raised all of my Cavaliers here in my home. They are the only breed I raise. My puppies come from a long line of healthy cavaliers.

The mothers and fathers of the puppies have been tested by a Cardiac specialist and have a certificate

stating that

they have a clear heart. I have five generations of cavaliers with clear hearts.

All of my Cavaliers receive

routine

health checks from my vet.

My puppies come with a health certificate signed by

my vet, and a health guarantee.

The puppies come with registration papers for the CKCSC (Cavalier King Charles Spaniel Club) and an application

for AKC (American Kennel Club) registration.

Pet puppies are sold with a spay/neuter contract.