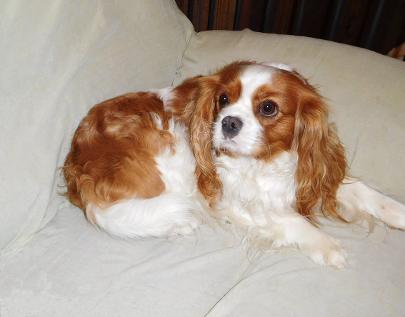 Daisy Mae is "Buttercup Bow's" daughter, "Buttons 'n Bows" granddaughter and "Princess Kismet's" great-granddaughter. Lil' Dove and Daisy Mae are sisters, they are both very sweet, beautiful girls.
Daisy is a very attentive mom, she checks over all her puppies making sure they have their belly's full and that they are all in good shape.
Daisy is the mother of "Noble Promise" my Tri-colored stud dog. Promise is a very friendly, handsome boy, who has already sired some nice litters.