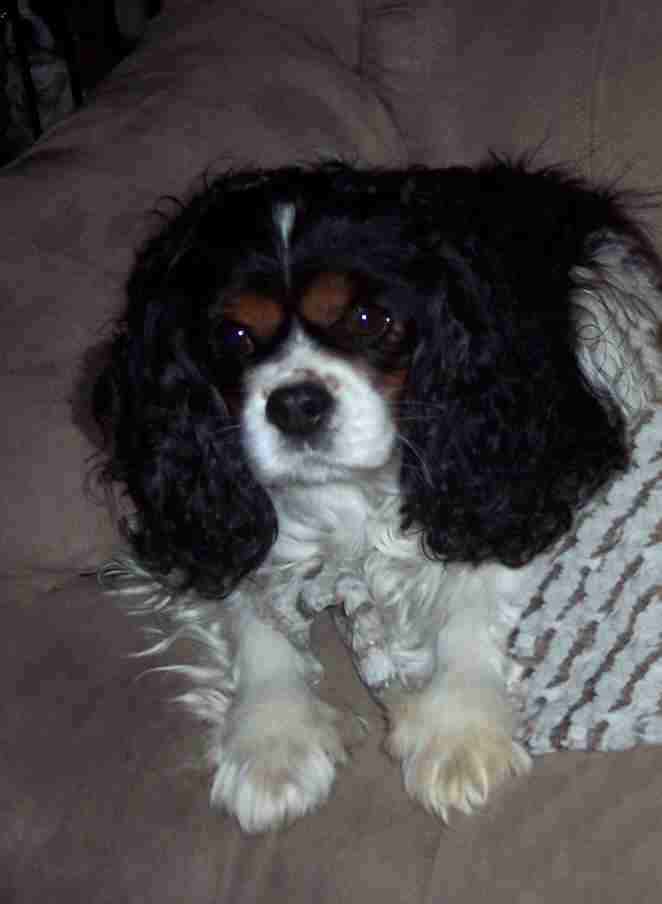 Duke has a small petite frame just like his mother "Buttons 'n Bows", and he has the most adorable sweet expression.
He has sired a number of wonderful litters and at 13 years old, he is still heart clear and doing well.
He loves to get a toy that another puppy had and quietly trot of with it. Usually the other puppy doesn't even know he took it until they can't find their toy and realize it's gone.